Home

Langtree Sinfonia is an amateur orchestra which meets at Langtree School, Woodcote,  on the borders of Oxfordshire and Berkshire, originally formed in 1971. We have a new musical director from 2022 – Dimitri Chrysostomou. Many members  have either started playing as adults, or have taken up their instruments again, having learned when younger. The orchestra has about 30 registered members, although extra players are co-opted when needed for bigger works. Concerts are given twice a year – a classical programme in November and a more ambitious romantic event in May or June. Concerts are held at churches in various locations including Wallingford, Henley, Abingdon and Caversham.
In addition a full day's workshop is held in February or March. At the end of the autumn and summer terms we usually hold a social event for families and Friends of the Orchestra, which includes a short performance.
If you play an orchestral instrument and would be interested in joining the Orchestra, or would like further information, please click here for details. Auditions are not required.
Dimitri Chrysostomou – Conductor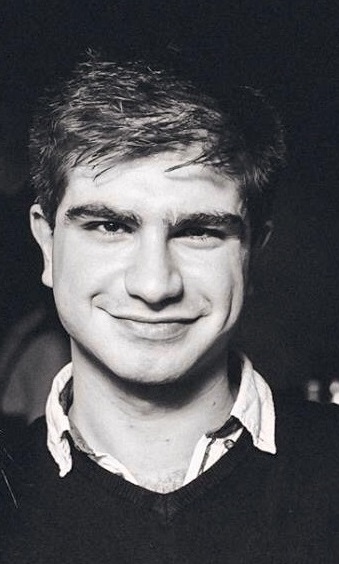 Born and raised in London with Cypriot roots, Dimitri studied music from a very young age, making the decision to pursue it as a career in his late teens. Dimitri read music at the University of Birmingham where he specialised in Eastern European orchestral music, orchestration and solo performance.
Dimitri currently works across the south of England with the Stoneleigh Choral Society, Long Ashton Orchestra, Langtree Sinfonia, and the South London Symphonic Winds. Additionally he has recently guest conducted with the Symphonic Winds of North London and the East London Community Band.
During his time at Birmingham, Dimitri studied classical Saxophone with Anna Brooks at the Royal Birmingham Conservatoire and graduated with the highest performance marks in his cohort. While at university, Dimitri was privileged to be given the opportunity to conduct the University of Birmingham Wind Band where he worked with British composer Philip Sparke to prepare and conduct the UK premiere of Philip Sparke's Wind Sketches in 2015.
After leaving University, Dimitri has continued to develop his conducting, studying with Howard WIlliams and John Farrer, and has also been invited to study conducting under esteemed Finnish pedagogue, Jorma Panula.
Dimitri has a wide variety of performance experience, ranging from string quartets to wind bands, symphony orchestras and choirs. Highlights include performances with the Royal Philharmonic Orchestra, Bohuslav Martinů Philharmonic Orchestra, and eight European tours.
Alongside his conducting work, Dimitri also teaches music and is the Operational Manager for the London Conducting Workshop.
---
Leader
We have a vacancy for a Leader, ideally to start at beginning of September 2022. This is a paid position.

Please email langtreesinfonia@gmail.com in the first instance for all details.